---
Eating fruits offers tremendous health benefits — a fact supported by many studies. These are rich in vitamins and minerals, great for keeping diseases at bay, and have high levels of soluble and insoluble fiber, which improves digestion, increases satiety, and lowers cholesterol. But did you know that some fruits might be better than others, in terms of micronutrient content?
Meet the 12 "powerhouse" fruits
In a study published in the journal Preventing Chronic Disease, lead researcher Jennifer Di Noia ranked these "powerhouse" fruits according to their nutrient density and calorie content. Topping the list are lemons, followed by strawberries, oranges, limes, and grapefruit. This article will detail just some of the nutrients and health benefits you can get from these fruits. (h/t to MedicalNewsToday.com)
Lemons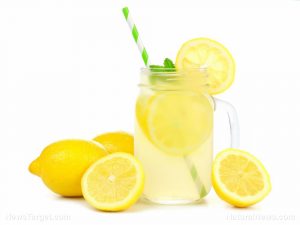 Calories per serving: 11
These yellow citrus fruits are rich in vitamin C, folic acid, potassium, and pectin. Lemons also contain compounds that have antioxidant properties.
Antioxidants protect healthy cells from dangerous substances called free radicals, which makes them great for preventing cancer.
Lemons also contain flavonoids which are believed to have antibacterial, anticancer, antidiabetic properties.
Strawberries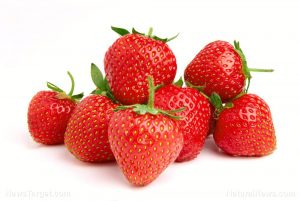 Calories per serving: 17
Although the fruit has the word "berry" in it, strawberries aren't really berries — they're considered an aggregate fruit.
Strawberries contain numerous healthful micronutrients that help boost heart health, including anthocyanin, fiber, and potassium.
Anthocyanins are potent antioxidants that promote a healthy heart by preventing oxidative stress and inflammation. Fiber, on the other hand, helps reduce bad cholesterol in the bloodstream. Lastly, potassium is known to lower blood pressure and the risk of stroke.
Oranges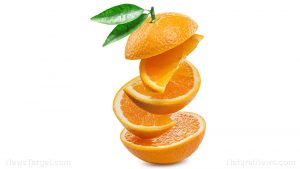 Calories per serving: 65
Oranges are one of the best sources of vitamin C. A medium piece can provide more than 100 percent of the daily intake. The fruits are also rich in calcium, magnesium, and potassium.
Vitamin C is a powerful antioxidant that boosts the immune system. The vitamin isn't synthesized in the human body, so it is important to get it in the diet.

Limes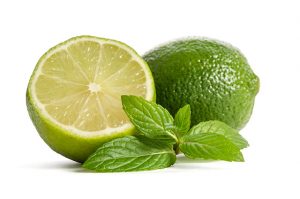 Calories per serving: 11
Limes look a lot like lemons but slightly rounder and a lot greener. This fruit contains a compound called citric acid, which is known to aid in weight loss. Citric acid increases metabolism to help burn fat faster. Moreover, the acidity in lime promotes digestion of macronutrients in the digestive tract.
Grapefruits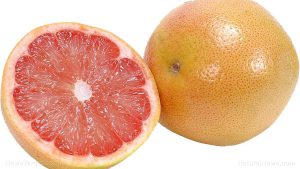 Calories per serving: 52
Grapefruits are a cross between an orange and a pomelo. The fruits contain a compound called furanocoumarins, which help protect cells against oxidative stress and tumors. Few studies suggest that furanocoumarins have anticancer properties and are especially beneficial in the prevention of leukemia, breast, and skin cancer.
Grapefruits are also rich in fiber, potassium, lycopene, vitamin C, and choline. The combination of these three nutrients is known to help maintain a healthy heart and reduce the risk of cardiovascular disease.
Blackberries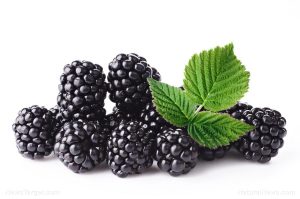 Calories per serving: 31
Blackberries rich in soluble and insoluble dietary fiber, which can help improve heart health and prevent constipation.
Blackberries are also a great source of vitamin K. This vitamin plays a crucial role in bone metabolism and clot formation. Deficiency in vitamin K may lead to easy bruising or heavy menstrual bleeding. Luckily, a cup of blackberries contains 29 micrograms of vitamin K, which is about a third of the daily requirement.
Apples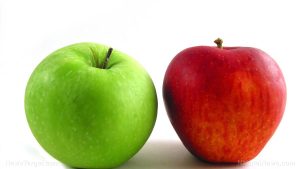 Calories per serving: 95
Apples are rich in dietary fiber, which help promotes a healthy heart function and improved digestion.
A recent study published in Food & Function found that polyphenols in apples prevent blood sugar spikes. Moreover, they linked the regular consumption of apples to a reduced risk of Type 2 diabetes.
Pomegranates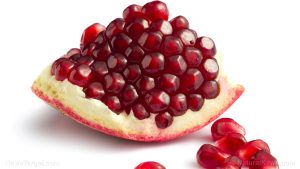 Calories per serving: 234
Many people consider pomegranate as a superfood, and for good reason: It's rich in antioxidants and polyphenols, which fight oxidative stress.
A study published in the International Journal of Nutrition, Pharmacology, Neurological Diseases found that pomegranates contain anti-inflammatory properties, which can help reduce the risk of brain-associated diseases such as Alzheimer's and Parkinson's disease.
Pineapples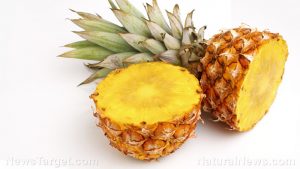 Calories per serving: 42
Pineapples are rich in vitamin C and contain a compound called bromelain. The National Center for Complementary and Integrative Health suggests that bromelain relieves symptoms of sinusitis by reducing inflammation. (Related: Pineapple Compound Treats Cancer, Inflammation and Poor Digestion.)
Pineapples are also a good source of manganese — a mineral essential to bone and tissue formation.
Bananas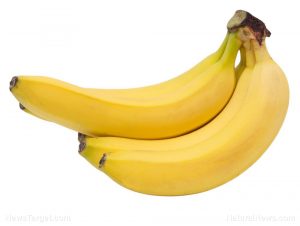 Calories per serving: 105
Bananas are popular for their high potassium content – a single banana contains over 400 milligrams, making it a great way to get the recommended daily intake of the mineral.
Potassium is essential for managing blood pressure and maintaining a healthy heart rate.
Avocados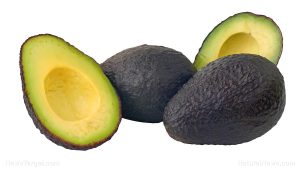 Calories per serving: 161
Avocados are popular for their "good fat" content that can help reduce cholesterol levels.
Avocados are also rich in potassium and lutein. Lutein is an antioxidant that helps maintain vision and skin.
Blueberries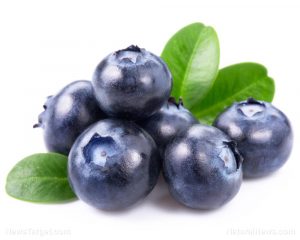 Calories per serving: 42
This blue-purple fruit is rich in potassium, calcium, and magnesium, which are known to help regulate blood pressure. Moreover, research has shown that the fiber content and the antioxidant properties of blueberries can help eliminate "bad cholesterol."
Fruits contain nutrients that help keep diseases at bay. One of the best ways to get essential nutrients is by eating different colored fruits every day. Fruits are easy to incorporate into the diet. They can be enjoyed as is or added to salads, yogurts, even cereal.
To learn more about fruits and their many health benefits, visit Fruits.news.
Sources include: